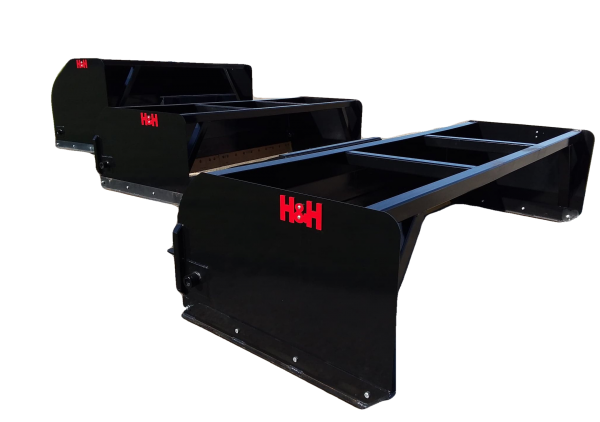 Snow Boxes
"Making Light Work of Heavy Snow"
Our snow boxes are top of the line in the industry, incorporating the very best materials and features. Designed to be simple, yet rugged; our modular designed boxes allow the user to hook and unhook from their drive unit quickly and easily, and worn parts can be replaced in minutes. We offer 10 different models ranging from light to heavy duty, and can custom design any box to fit your application.
Whatever your snow removal needs are, H&H has the answer.
Click "More Details" to learn more.
Q-Tech Dumpsters
"Practical, Durable, Smart."
Check out our line of Q-Tech Dumpsters! Their large volume capacity makes them perfect for wet concrete and masonry work, as well as scrap and lumber yards, shops, and landscaping. Use them to transfer contents to a larger central dumpster, which is an exceptional asset for obscure and remote job site locations. Available in any size, any color, any application, and features a quick and easy equipment attachment!
Click "More Details" to learn more!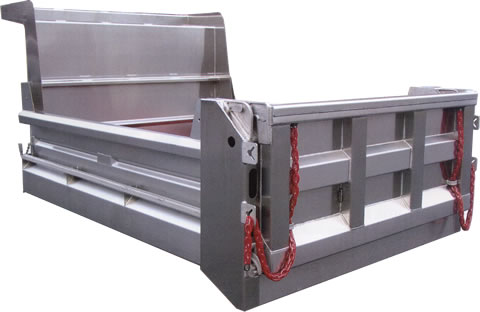 Dump Box and Custom Trailer Fabrication
"Keep Your Fleet Moving and Looking Better Than Ever!"
Salt, stone, concrete and various other materials can wreak havoc on steel boxes and trailers. Save your operation money and time by letting H&H design and build you stronger, more durable equipment that will outlast and out perform our competitors. Trailers and boxes leave painted, wired, and ready to roll. We also have a repair department capable of rebuilding your hydraulic trailer and truck components as well.
Click "More Details" to learn more!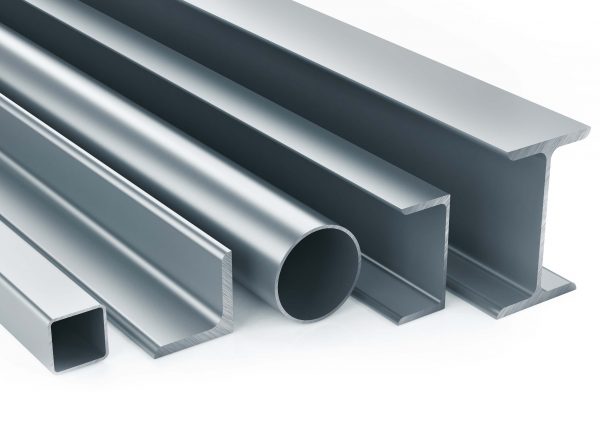 Raw Material Sales
"Fully Stocked and Cut to Order"
Our warehouse has over 200,000 lbs of material on hand, and new orders are delivered on a daily basis. Our inventory consists of various sizes of sheet metal, common rectangle and round bar stock, square tubing, channel and angle iron, structural red iron, steel decking, expanded metal, diamond plate, various schedules of pipe, etc. We can cut to any size, in any quantity, in any material. Whatever your project, H&H has what you need to get it done.
Click "More Details" to learn more!